Helen Louise Mansberger Cie | Obituary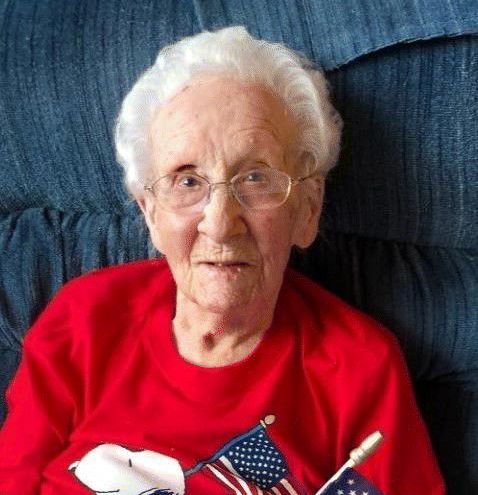 Helen Louise Mansberger Coy, a longtime resident of Shippensburg, passed away on Monday, July 19, 2021 at the wonderful age of 99.
She was born on Wednesday December 21, 1921 in Shippensburg PA. Helen was the daughter of the late Clara A. (Mansberger) Varner and stepfather Harry E. Varner.
Helen graduated in 1939 from the former high school in Shippensburg. She married her high school sweetheart, Charles Richard Coy, in 1946, who died on March 8, 1969.
She was a member of the United Methodist Church of the Messiah for 88 years and a member of the Seeker Sunday School class. Helen has worked for many businesses in downtown Shippensburg: WT Grant, GC Murphy, Silco, Gordon's Department Store, JA Harglerode, Trindels and Hollanders (the first woman to work in an auto supply store in Shippensburg). In the 1950s, she and her husband operated Coy's Grocery Store on East Garfield Street (the first grocery store in Shippensburg to be open on Sundays). Helen retired as a baker at Nancy Grayson Elementary School. She was a member of the Cumberland County Chapter Pennsylvania Association of School Retirees. She enjoyed traveling, shopping, visiting casinos, sewing, knitting, crocheting, reading, baking, cooking and visiting her many friends.
Helen is survived by one son, Thomas R. Coy of Shippensburg.
Memorial services will be held on Monday, July 26, 2021 at 2 p.m. at the Fogelsanger-Bricker Funeral Home & Crematorium, Shippensburg. The officer will be the Reverend Dr. Francis H. Norton. A private burial will be held at Spring Hill Cemetery. There will be no tours or public tours.